drag turbo eg
Sport Front Wheel Drive class Honda Civic Hatch


Project drag turbo eg
This 800+hp turbocharged car needed a chassis to get that power to the ground. The NHRA Sport Front Wheel Drive class is one of
the most traction challenged in drag racing. Wheelie bars, which prevent weight transfer off of the front wheels, are illegal in this
class. Also, tire size is limited to what can fit under the stock front sheetmetal. Talk about fighting the laws of physics! We
needed to build a cage to stiffen the chassis as well as protect our driver from possible mishap at 150mph.
Our client brought us this car fully stripped of the interior and sound deadening. We had to plan on re-installing the interior from
the dashboard to just behind the front seats (SFWD rules). That gave us the challenge of fabricating the cage while still allowing
the installation of the stock dash, headliner and door panels. Particularly challenging was the fabrication of pillar and tube gussets
in the roof section without melting the headliner.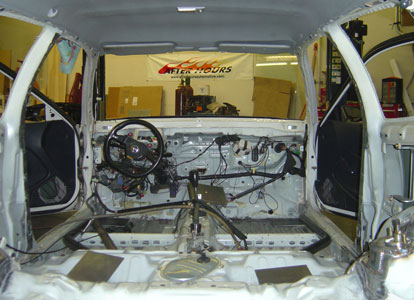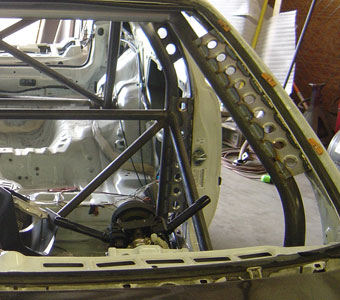 Safety and performance are the most important criteria when designing a rollcage. Properly fabricated 4130 chromoly has the best
strength to weight ratio of any of the approved cage materials. Also the design of the attachment points is critical because you are
welding somthing very rigid to extremely thin sheetmetal. We designed large, boxed in floor plates to distribute the load and provide
solid anchor points for our cage. We also designed in full x-bracing, tube and plate gussetng for extra srength and chassis rigidity.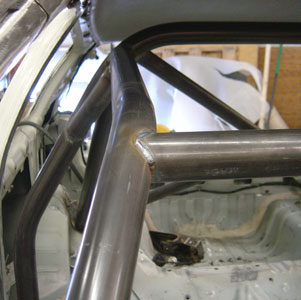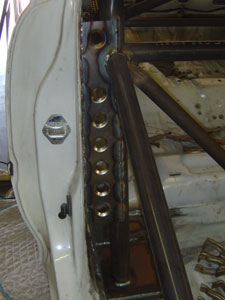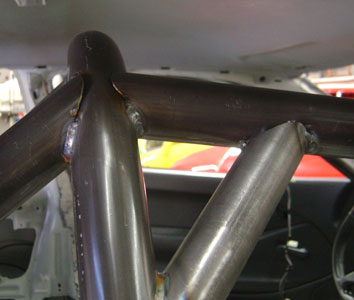 Our client also needed us to provide him with a fuel system which we fabricated with -8 hardline for the feed while using a modified stock
fuel line for the return. He also wanted to be able to run an air filter to protect his expensive turbocharger and motor from ingesting track
debris. We designed and fabricated a cool air intake and box which passes through a fully boxed cutout in the front chassis rail. The airbox
gets fresh air from the stock foglamp cutout in the bumper. The air filter is a panel type and fits at the front of the airbox.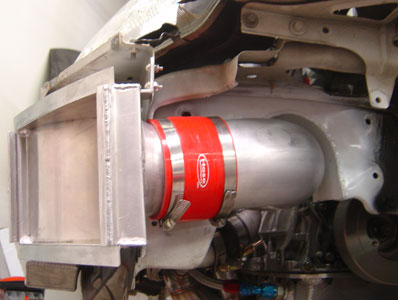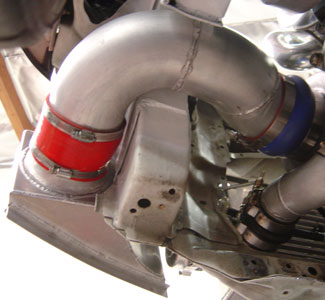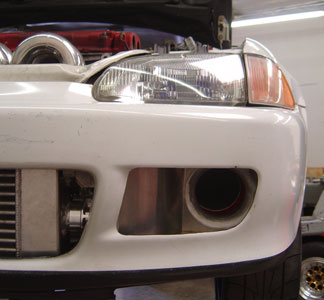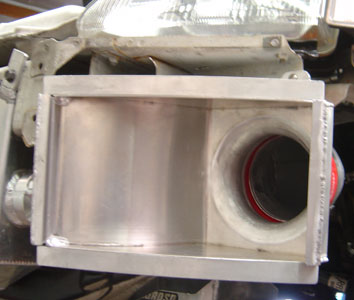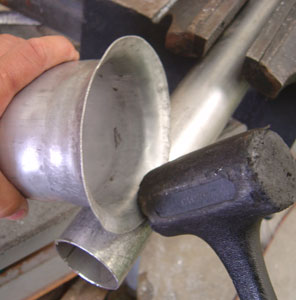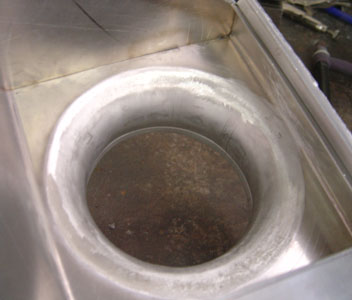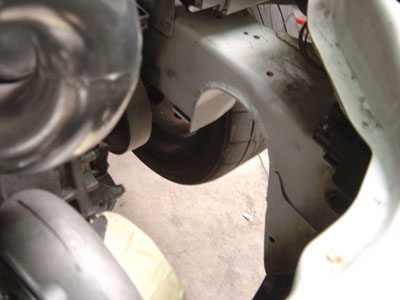 Most drag racing organizations are mandating an explosion pan to contain any oil or coolant spil caused by catastrophic engine or
transmission failure. We designed a mounting system for the pan that also ties in the front chassis rails with the lower suspension
pickup points. We also fabricated a front airdam and undertray that integrates the front bumper to the explosion pan. This
effectively makes a flat bottom all the way back to the firewall for some aerodynamic advantage. The bumper/airdam/undertray
is removable as a unit to easily load on the trailer.You can also see the 3" exhaust system and wastegate dump we made. The rules
state that you must run a full exaust with a muffler. We used thin wall stainless tubing with a lightweight Burns Stainless race series
muffler.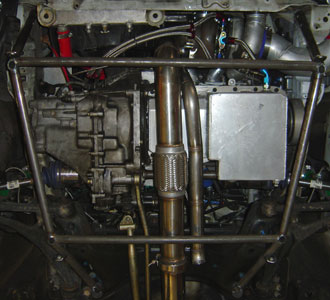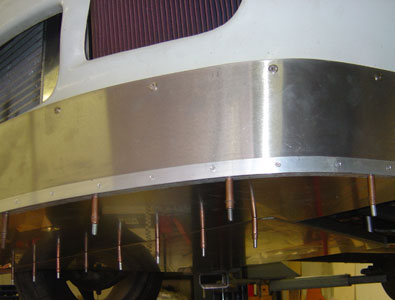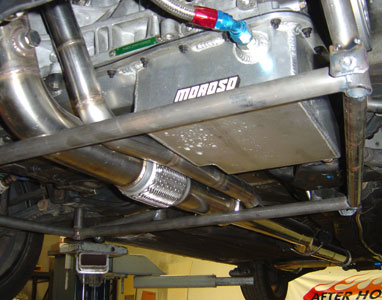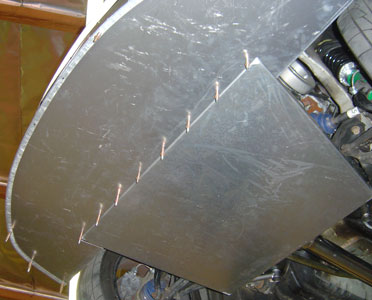 We can design and fabricate almost anything for your racecar project, call us for an appointment at 714-220-2030 or email
[email protected]


---